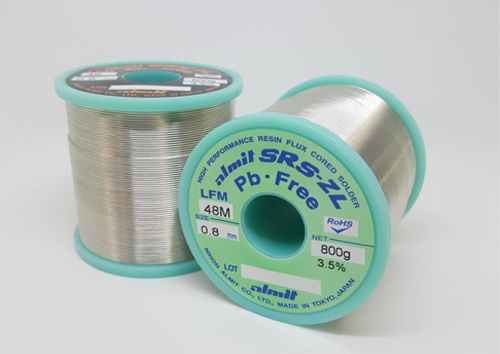 SRS-ZL
High Reliability Cored Solder (J-STD-004B Standard ROL0 Product)
The flux is ROL0 type meeting demands from International Automotive manufacturers.
This solder improves the challenge on solderability to through holes that L0 products tend to have.
This solder also has proper specifications to robot soldering.
Feature① It is possible to have stable soldering to PCB with through holes.
Evaluation Soldering Test to Through Holes (Dragging Soldering / Solder Iron Tip Temperature:350℃)

Feature② This solder provides stable wettability on the point soldering.
Evaluation Point Soldering Test( Solder Iron Tip Temperature:380℃)

Feature③ Minimizes flux splattering in the soldering process.
Evaluation Point soldering by automatic soldering machine to Cu plate on thermal paper. Then, count the number of flux splattering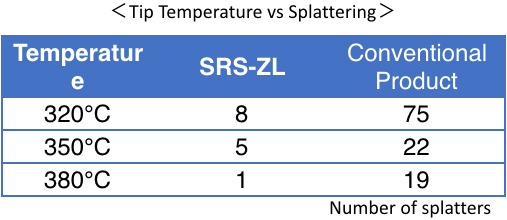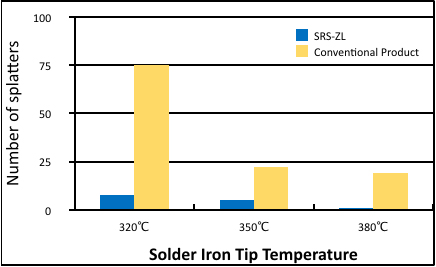 Feature④ Anti iron tip wastage alloys line up (LFM-48M) is available for this solder.