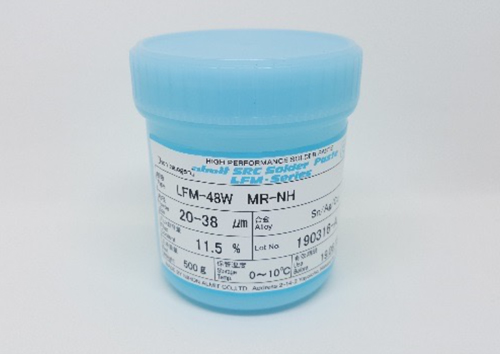 LFM-48 MR-NH
Low viscosity(110Pa・s) design provides the great printing performance with the solder paste. The solder paste makes it possible to have stable printing for 0201(inch) chip apertures by type4(powder size) and 150μm stencil.
Feature① Stable printability for 0201 chip parts by 150μm stencil.
Test : Printing Test Compare the variation of printing volume on 0201 chip area. (Printing volume ratio comparison)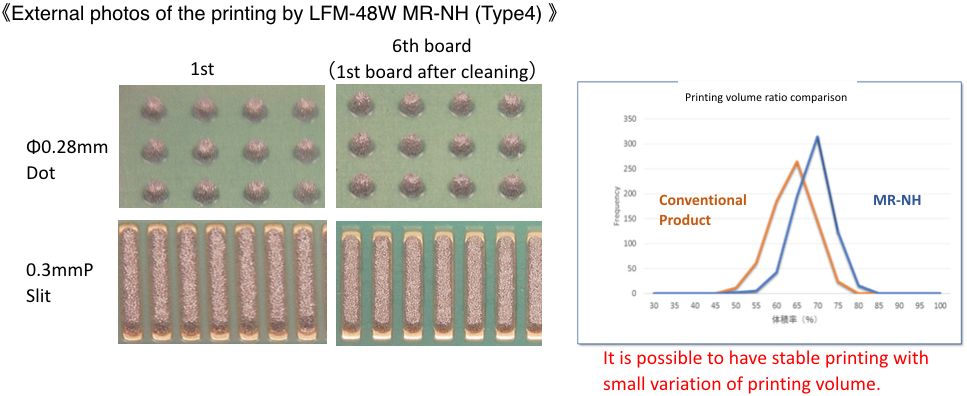 Feature② Development of new thixotropic agent makes it possible to prevent print slump and preheating slump even though the solder paste has low viscosity.
Test : Heat Slump Test Based on JIS Z 3284

Feature③ This solder paste also corresponds to Pin in reflow by preventing slump caused by preheating.
Test : PIN IN Test